DR. LOFTON'S MISSION STATEMENT
Dr. Lofton's vision is to serve his patients and community with the highest quality and most affordable Chiropractic care possible. He treats every patient with an individual approach to ensure maximum results. Dr. Lofton and his staff love giving back to the community by organizing multiple charity events. Below are some of the events that Dr. Lofton and his staff have had the privilege of sponsoring.
---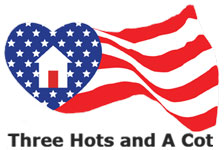 FEBRUARY 14, 2019
DOCTORS WITH A HEART
CHARITY: THREE HOTS & A COT
Three Hots & A Cot will serve those who have served. They will provide a place for homeless veterans to receive the assistance they need to transition back to civilian society.  Each veteran will be treated with the dignity and respect due to every member of our armed services.  Without regard to race, creed, color, or religious background, any veteran who seeks our assistance will be afforded the opportunity their services offer.
Dr. Lofton and his staff worked from 8AM – 6PM providing services to patients for free while only asking for donations. Dr. Lofton was able to raise $1,886.00 during the event and donated 100% of those proceeds to the Three Hots & A Cot charity.
---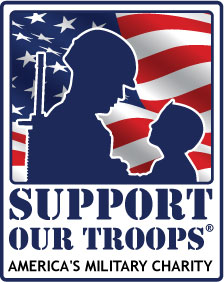 JUNE 1, 2019
OPERATION SUPPORT OUR TROOPS
Dr. Lofton and his staff collected donations from patients, family, and friends from the entire month of June. With the amazing support from the community, Dr. Lofton was able to fill 12 boxes full of things troops can use overseas to make their life a little bit easier.
OFFICE HOURS
---
Monday
8:00am - 12:00pm
2:00pm - 6:00pm
---
Tuesday
8:00am - 12:00pm
2:00pm - 4:00pm
---
Wednesday
8:00am - 12:00pm
2:00pm - 6:00pm
---
Thursday
8:00am - 12:00pm

---
Friday
8:00am - 12:00pm
2:00pm - 6:00pm
---
Saturday
8:00am - 12:00pm