Favorite Chiropractor 2020
Chiropractor Center Point AL
Welcome to Lofton Chiropractic Clinic located in Center Point, Alabama. Lofton Chiropractic Clinic is excited that you have taken the time to learn a little bit more about us and how Dr. Lofton has become the best chiropractor in Center Point. At Lofton Chiropractic Clinic we strive to provide excellent patient care and to restore your health higher than you ever thought possible.
If you are interested in talking to Dr. Lofton at Lofton Chiropractic Clinic to see what we can do for you and would like a FREE consultation, just click the icon above or call our office at (205) 854-3008 and we will be happy to set you up an appointment.
Lofton Chiropractic Clinic
IS CHIROPRACTIC RIGHT FOR YOU?
WHAT MAKES US UNIQUE
At Lofton Chiropractic Clinic, we set ourselves apart from other chiropractic offices by the way we conduct patient care. Lofton Chiropractic Clinic is a place where you can expect to be treated like a family member with a doctor and staff who truly cares about you and your health as opposed to just "another number". Every patient that walks through the door wanting help will have a treatment plan that is customized to that individual. Health care should never be delivered as a cookie cutter approach where everyone receives the same treatment for the same length of time. In order to maximize your results, you need a plan tailored to your individual needs. This not only helps you reach your maximum potential but also helps you reach your maximum potential in a time and cost-efficient way.
HOW TO FIND US
If you are looking to find Lofton Chiropractic Clinic, just put 1705 Center Point Pkwy Center Point, AL 35215 in your GPS or call us at (205) 854-3008 and we will be glad to give you directions.
CONDITIONS WE HELP
We have seen amazing results with many conditions in our office. Some of the most common symptoms that we help alleviate on a daily basis are sciatica, low back pain, neck pain, and headaches. No matter if you are 2 months old or 98 years old, when you are in pain, we can help. Over the years you have put so much wear and tear on your body. The first trauma you received was during child birth. Anyone who has seen child birth can attest to the amount of pushing and pulling that occurs to deliver a child. After that every time you fell or bumped into something and even if you played sports growing up all started the process of wear and tear that can lead to arthritis. Lofton Chiropractic Clinic and Dr. Lofton can help restore proper function and relieve pain by delivering specific chiropractic adjustments.
WHY I BECAME A CHIROPRACTOR
Dr. Lofton's dream to become a chiropractor began back in 2009 after he served his tour of duty with the military. He accepted a job as a Chiropractic Assistant and observed patients coming into the office in pain but leaving the office feeling so much better without receiving a prescription for drugs. There was something more to health than a pill and Dr. Lofton wanted to learn more. That is when he decided to become a chiropractor himself. After four years of undergrad and four years of graduate school, he continued with two years of study for pregnancy and pediatrics because he wanted to provide the best that chiropractic had to offer for all ages. Dr. Lofton has a passion for helping his patients achieve health goals that they never thought possible. Dr. Lofton also enjoys serving the community of Center Point, Birmingham, Roebuck, Pinson, Trussville, and surrounding areas while doing several charity events every year.
OFFICE HOURS
Monday
8:00am - 12:00pm
2:00pm - 6:00pm
---
Tuesday
8:00am - 12:00pm
2:00pm - 6:00pm
---
Wednesday
8:00am - 12:00pm
2:00pm - 6:00pm
---
Thursday
8:00am - 12:00pm

---
Friday
8:00am - 12:00pm
2:00pm - 6:00pm
---
Saturday
8:00am - 12:00pm
Lofton Chiropractic Clinic
1705 Centerpoint Parkway
Birmingham, AL 35215
(205) 854-3008
SYMPTOMS CHIROPRACTIC CAN HELP
Contact us today to see how we can help you feel better today.
HOW TO FIND A CHIROPRACTOR IN Birmingham
This guide will help you find the best chiropractic clinic in Birmingham for you. When most people in Birmingham decide they need a chiropractor, they end up doing a search and just picking someone at the top.
Being at the top of Google for the chiropractic search does not necessarily mean they are the best chiropractor for you. Follow the steps below to make sure you are picking the right chiropractor for you.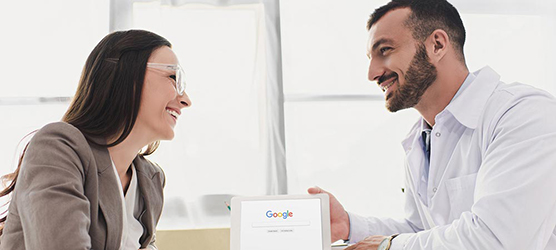 Time Needed: 5 minutes
Total Cost: USD 0.00
4 EASY STEPS TO FINDING A CHIROPRACTOR IN Birmingham
Step 1: Open up a Google search
You will want to type one of the following in the search bar:
Chiropractor Birmingham
Chiropractor 35215
Chiropractor near me
Best chiropractor in Birmingham

Step 2: Review Their Website
The best chiropractors in Birmingham put as much care into their website as they do into the rest of their office. By reviewing their website you will get a good feel for the doctor and if they are right for you.

Step 3: Check Out Their Reviews
Check out the Google Business Page of a chiropractic clinic you are thinking about visiting. It is easy for someone to say they are great, it's a different story to get other people to say great things about you.

Step 4: Give The Office A Call
Now that you have a basic understanding of what the office is about. Give them a call to make sure they fit the message that their website and GMB have been sending. You will know in a few minutes whether the office is the right one for you.